Meet the team
---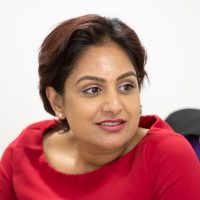 Zaheera Chatra
Integrated Lifestyle Manager
I have been working in public health for the last 14 years and have enjoyed it hugely. I have many years' experience working in smoking cessation and tobacco control and now working with weight management and nutrition.
I have worked with a diverse population, so I can appreciate only too well how smoking and being overweight affects peoples' health, but on the positive side I have also witnessed how using the services that we provide can be the best thing that people do for their health and wellbeing. Nothing is more rewarding than knowing that my team are involved in really changing peoples' lives for the better!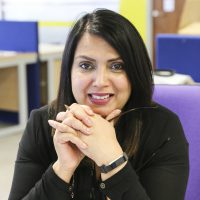 Silpa Das
Stop Smoking Operations Manager
I have worked as a Stop Smoking Advisor for eight years. I enjoy the rapport that I build with clients.
It is very comforting to know that the support and assistance we provide through the client`s quit journey makes a big difference to their health and overall well-being.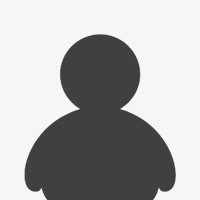 Beverley Brown
Stop Smoking Service Advisor
I have been a Stop Smoking Advisor since 2000, although have been a qualified counsellor for 16 years and worked for the NHS since 1970!
I enjoy building relationships with our clients and helping each of them reach their end goal of quitting smoking.  Their pleasure in stopping smoking, gaining confidence and becoming healthier and wealthier, is my pleasure.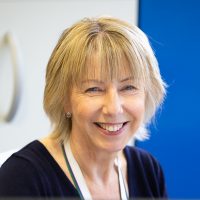 Elizabeth M Clarke
Stop Smoking Service Advisor
I have been a Stop Smoking Advisor for three years having worked in tobacco control for the previous eight, focusing on second hand smoke.
The best part of my job is helping clients to quit the habit and sharing in their happiness at the improvements to their health and finances.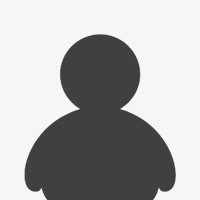 Glenis Shroff
Stop Smoking Service Advisor
I started with the Stop Smoking Service in 2004 in an administrative role before training as a Stop Smoking Advisor. Since then I have worked for several local Stop Smoking Services, providing advice, running clinics, working with employers and organising and attending health promotion events all over Leicestershire.
I really enjoy helping and supporting our clients to achieve a goal which they initially thought was unachievable.  Hearing about how quitting has changed their life, both in terms of their health and their bank balance, is incredibly satisfying.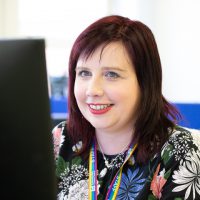 Lauren Ballard
Stop Smoking Service Advisor
I have a background in care work and have always enjoyed having a positive influence on people's health and wellbeing.
I love building a rapport with my clients and supporting them towards a smoke free future, and I'm passionate about the benefits quitting can have to a community as well as to individuals.
I am enjoying my role with QuitReady, especially the opportunity to learn and develop my own skills and knowledge around smoking cessation each day.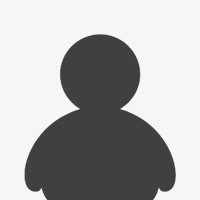 Hilary Sansom
Stop Smoking Service Advisor
I have a background in the NHS, where I worked as a nurse and a midwife for over 30 years. I started working for QuitReady in 2018.
I enjoy supporting people in their endeavour to stop smoking in order to become healthier and fitter. I find offering support and encouragement very interesting and rewarding.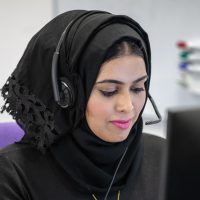 Femi Varudi
Stop Smoking Service Advisor
I have over 10 years' worth of experience working in the health industry both in the private and public sectors.
I have worked with people from various backgrounds, cultures and communities to combat health inequalities and promote healthier lifestyles.
I started working for the QuitReady team in 2018 and have really enjoyed building a rapport with clients, listening to why they want to quit and supporting them to bring a positive change to their life has been really satisfactory and motivating.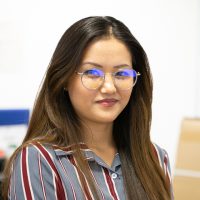 Sakshi Limbu
Stop Smoking Service Administrator
I am the first point of contact for anyone who wants to contact QuitReady and I provide assistance to the Stop Smoking Service team. I carry out day to day administrative tasks which helps the team deliver our important service efficiently and to the highest standard.
In the past, I have worked with children and adults in both national and international settings and have experience delivering excellent customer service, mentoring and business support.
I can communicate in three different languages, including Hindi and Nepali, which allows me to assist more people within the local community.
I thoroughly enjoy working with people and providing them with an opportunity to improve their health.