Hazel, 43, Melton Mowbray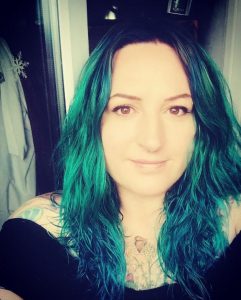 After years of smoking, communications professional Hazel attempted to kick the habit a few years ago for medical reasons, with limited success:
"I tried to give up when I had to stop smoking prior to an operation. I went cold turkey and lasted two weeks before old habits crept back in and I was back to square one."
In spite of this setback, Hazel had several strong motives for quitting that prompted her to stick at it:
"I am being treated for COPD, so stopping smoking really is the best thing I can do to improve my health. With COVID-19 being a respiratory virus too, it's so important that we do whatever we can to give ourselves the best chance against it. It's also incredibly expensive!"
Having come across the Quit Ready service on social media, Hazel sent the team a message via their website and received a call back the following day. A few months on, and with the support of her specialist adviser as well as quitting aids, Hazel's relationship with smoking has been transformed:
"I started on e-cigarettes, and as I'm reducing my use of those I occasionally wear a low dose nicotine patch if required.
"The programme is brilliant! The support from my case worker Lauren has been absolutely fantastic. She calls me every week to see how I am doing, and has great tips and advice for staying smoke-free and breaking old habits. I could not have done it without her support."
Asked how she intends to maintain her progress, Hazel is taking a practical approach:
"I'm going to keep practising the positive habit changing techniques that Lauren has equipped me with, as it's addressing these small changes that makes a huge overall change to your lifestyle and attitude."
In terms of the benefits Hazel has begun to experience through quitting, she has already seen noticeable improvements to her health and finances:
"I'm breathing easier, my cough has improved greatly and, as a bonus, I'm £80 a month better off!
"I tell pretty much everyone who will listen about how great the service is, and I have a few friends who have also signed up, or are interested in signing up, as a result."
As for Hazel's advice for others struggling to give up smoking, she is full of positivity:
"Don't try to do it alone. Use the support that's available to you, you won't regret it. You have nothing to lose and so much to gain!
"Quit Ready really is a game changer in the fight to quit smoking and I'm so grateful to them for getting and keeping me smoke free. I wish I'd done it years ago!"